Features
With groupanic, you can easily create your own social network.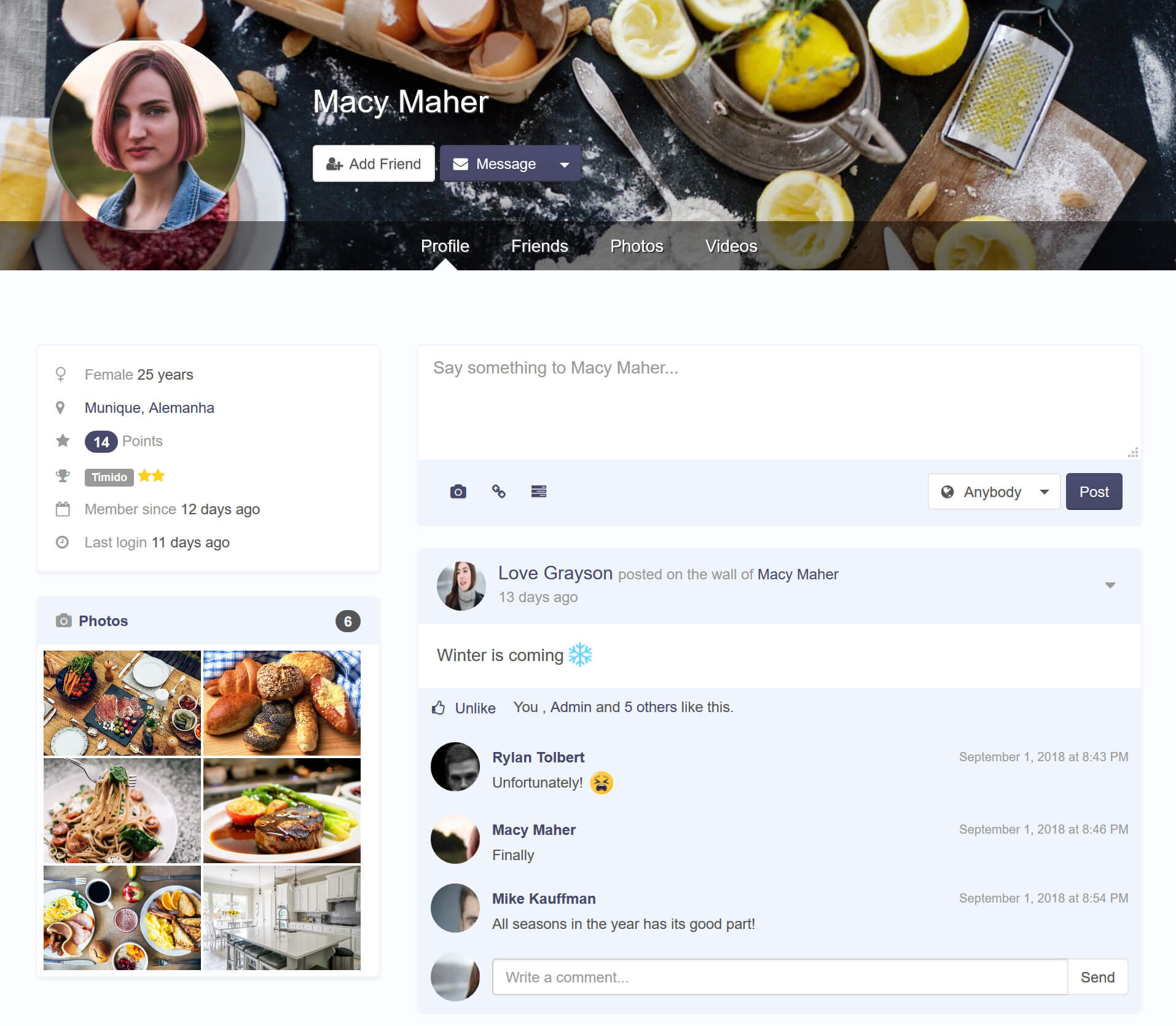 Profiles
Let your users create custom profiles and define profile options with specific questions that your members can (or must) answer.
User Groups
Categorize your members into different user groups. Create private user groups, that only admins can assign and/or public user groups, that your members can select upon registration.
Points
Let your members earn points based on their participation. Customize the points system and define how your members can earn points or rewards.
Rankings
Set up custom ranks to rate the members who participate the most in your community in a fun way.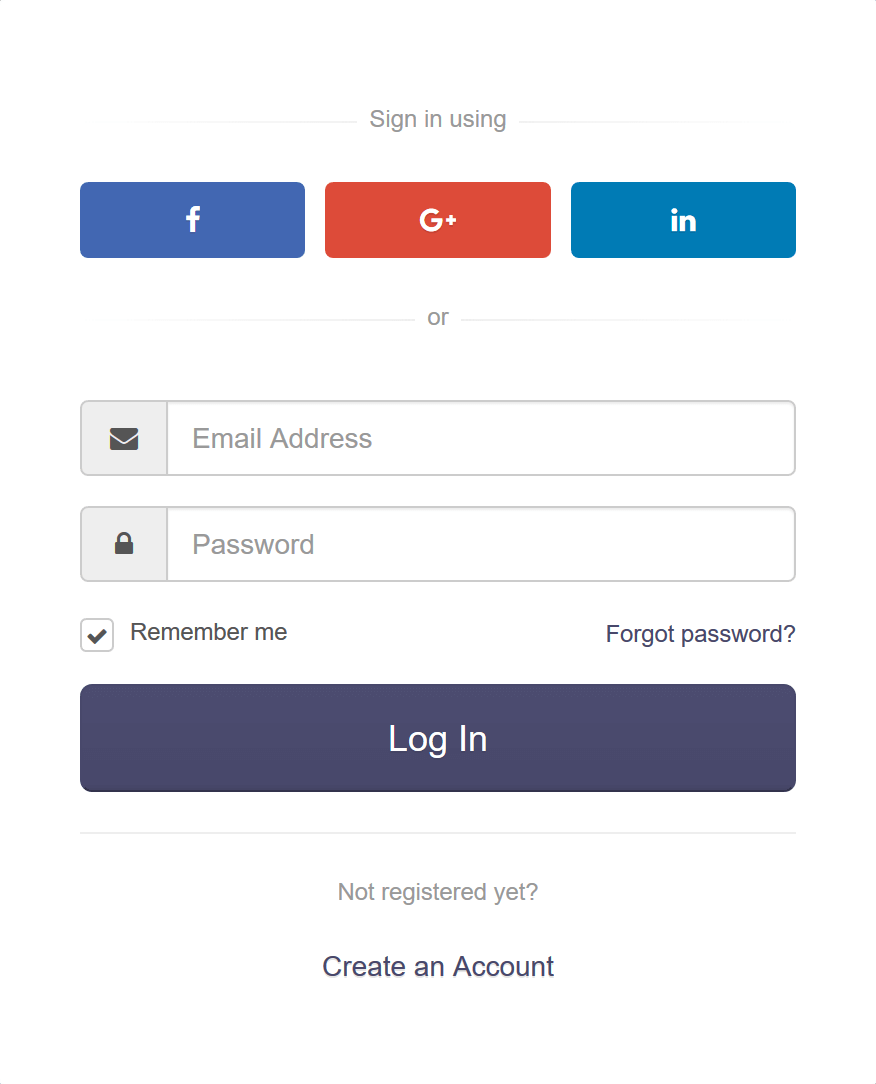 Registration
Signup and Login
Allow your users to sign up and to create their own account on your website.
Access Control
Create a public community allowing anyone to join, or restrict sign up to invited members. You can even require manual approval of new members by your admins.
External Login
Allow your members to easily log in and/or sign up using Facebook, Google+ and others.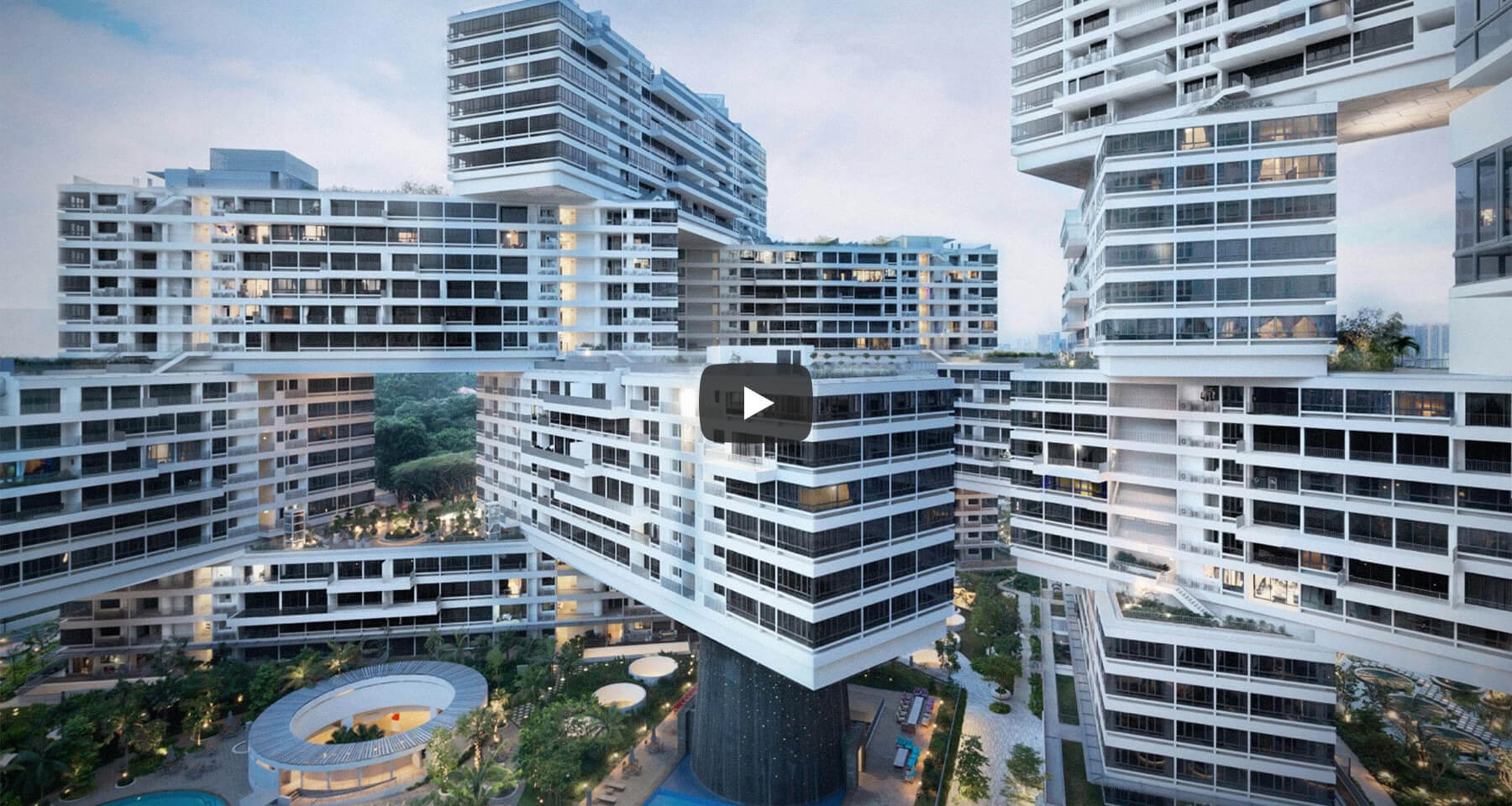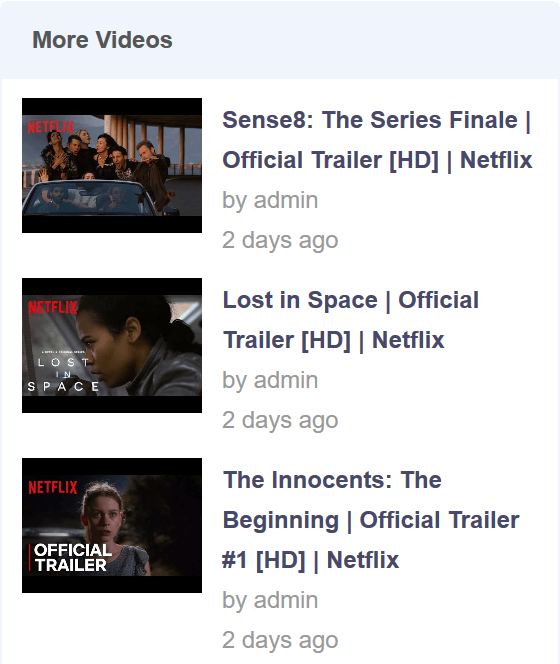 Media Management
Share Photos
Let your users upload photos to share them with other members.
Share Videos
Allow your users to upload videos from their computer or share external videos (e.g. from YouTube).
Albums and Tags
Keep your photos and videos organized in your albums and categorize them with tags.
Comments
Allow your members to comment on photos and videos.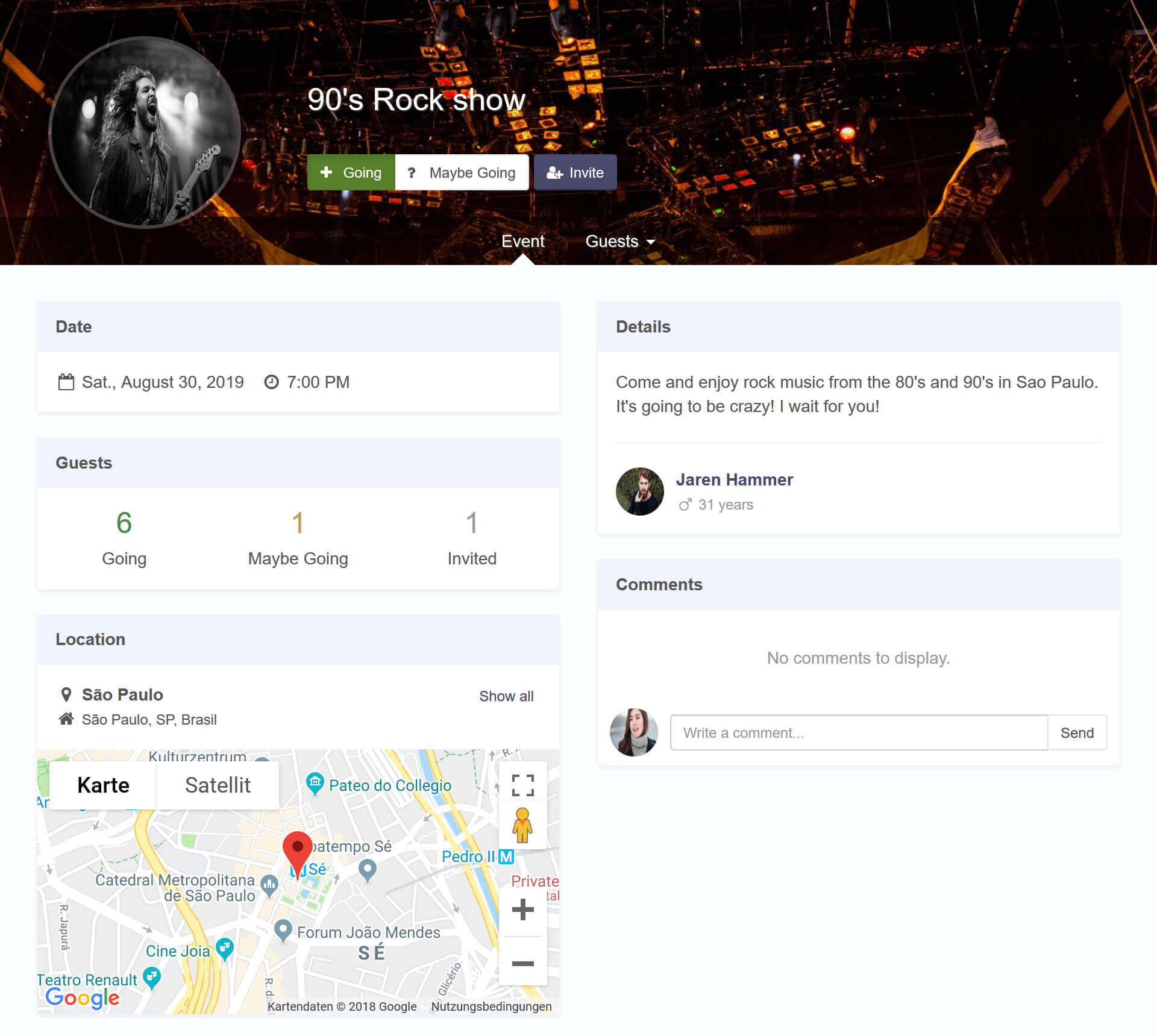 Event Management
Events
Let your users create, share and organize events in your community.
Invite and Participate
Invite your members to events and allow them to confirm their presence.
Calendar
Organize the events of your community in a central calendar.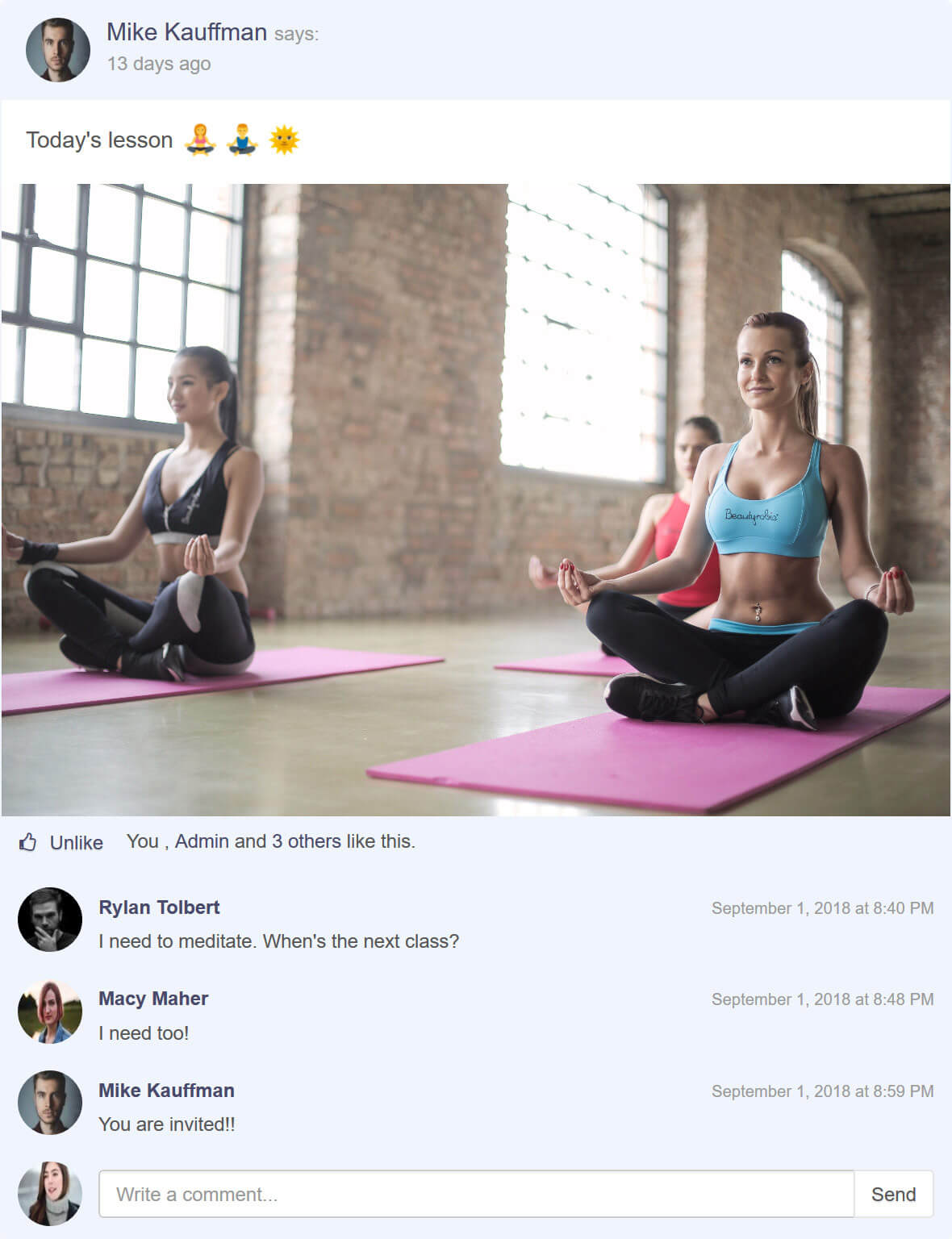 Communication
Messages
Send and receive messages from other members privately and securely.
Forums
Create unlimited discussion boards and organize them in categories and/or sub-forums. Allow members to subscribe to forums and topics to get notified on new topics/replies.
Chat Rooms
Create chat rooms for your members to allow them to chat in groups.
News Feed
Post updates with photos, videos and links and share them with your members in real-time.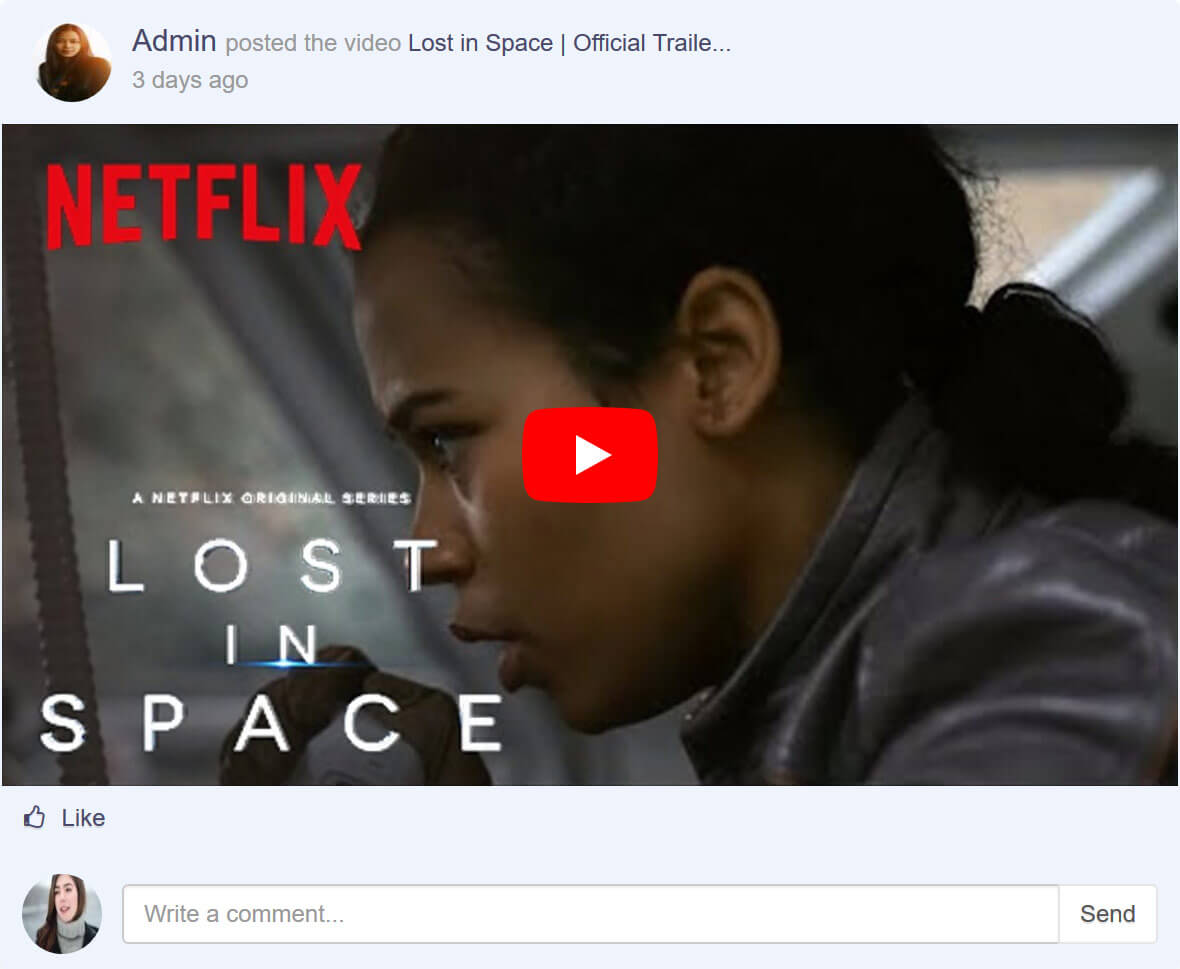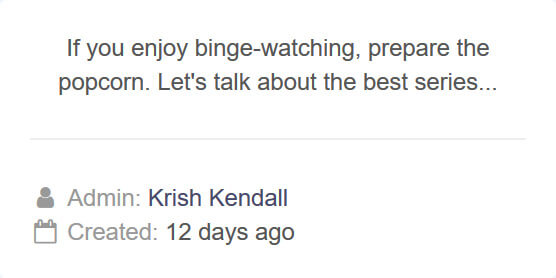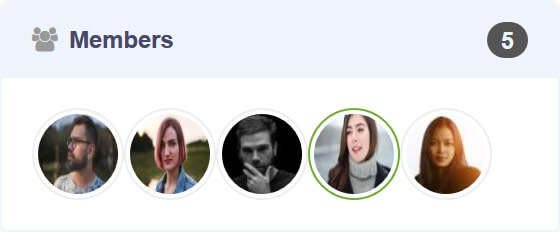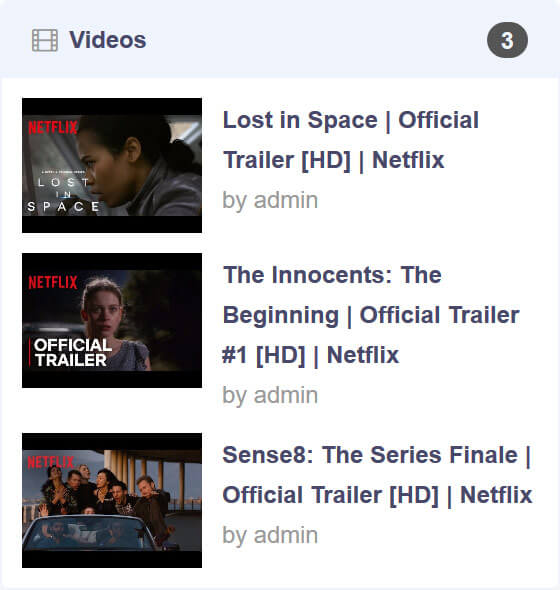 Groups
Create Groups
Let your users create own groups for common interests.
Photos and Videos
Your users can share photos and videos with other members of the group.
Forum
Each group has its own forum to allow members to discuss within the group.
Administration
Organize and control your social network in your admin dashboard.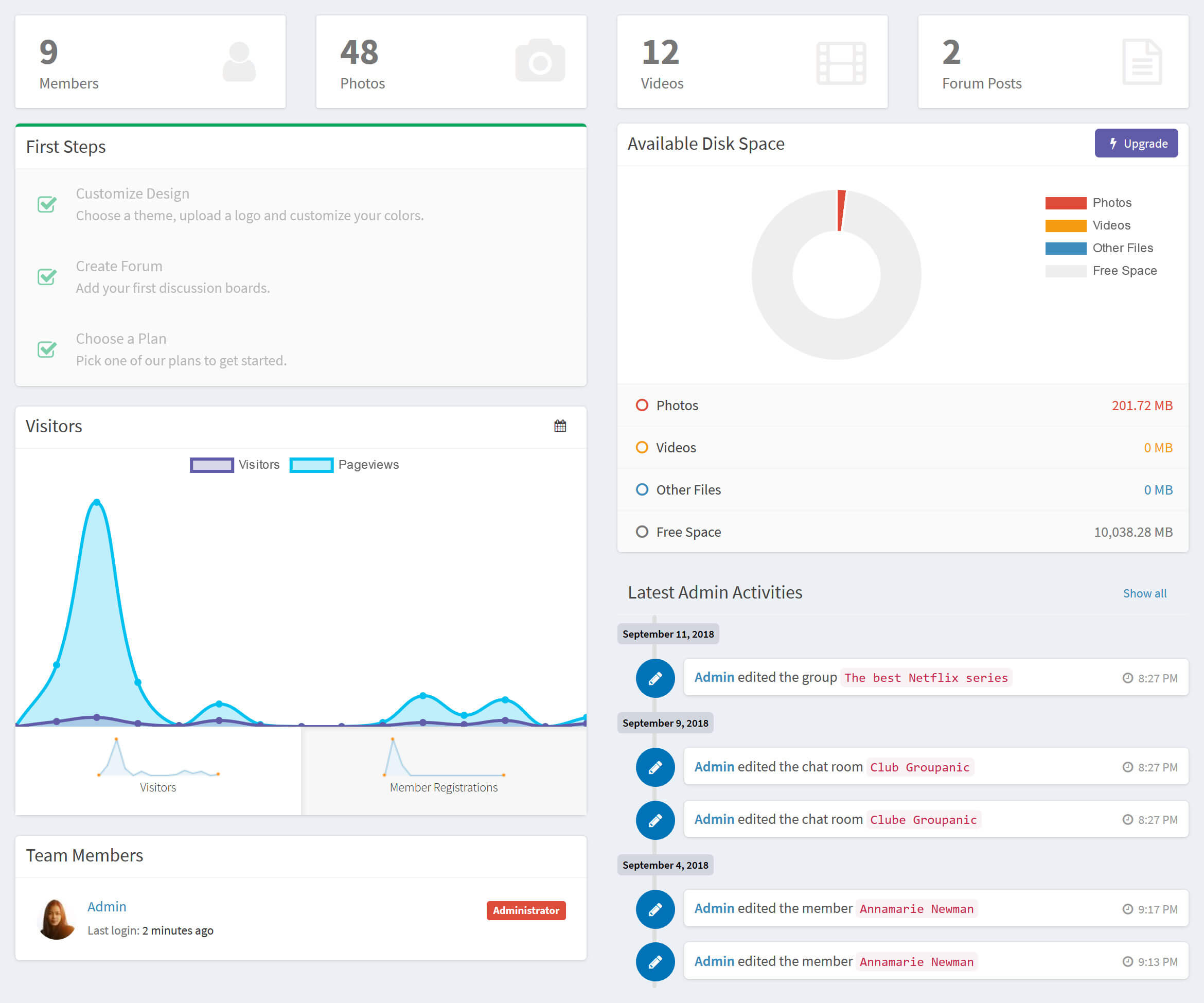 Control Panel
Available Disk Space
Check the amount of space available on the site for photos, videos and other files and upgrade if necessary.
Team Members
Get an overview of your admins and moderators.
Visitors
Keep track of the visitors of your site, the number of new members and the pages that were viewed most on a daily basis.
Administrator Activities
Always stay up to date with the latest administration activities of your team members.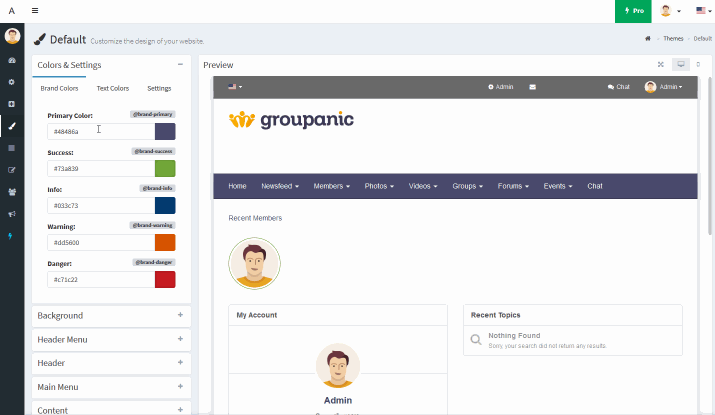 Custom Design
Themes
Choose one of many attractive and modern themes for your website - all of them fully responsive and mobile-friendly.
Your Design
Take full control of your design and customize all colors and background images. You can even use custom CSS codes to edit practically everything.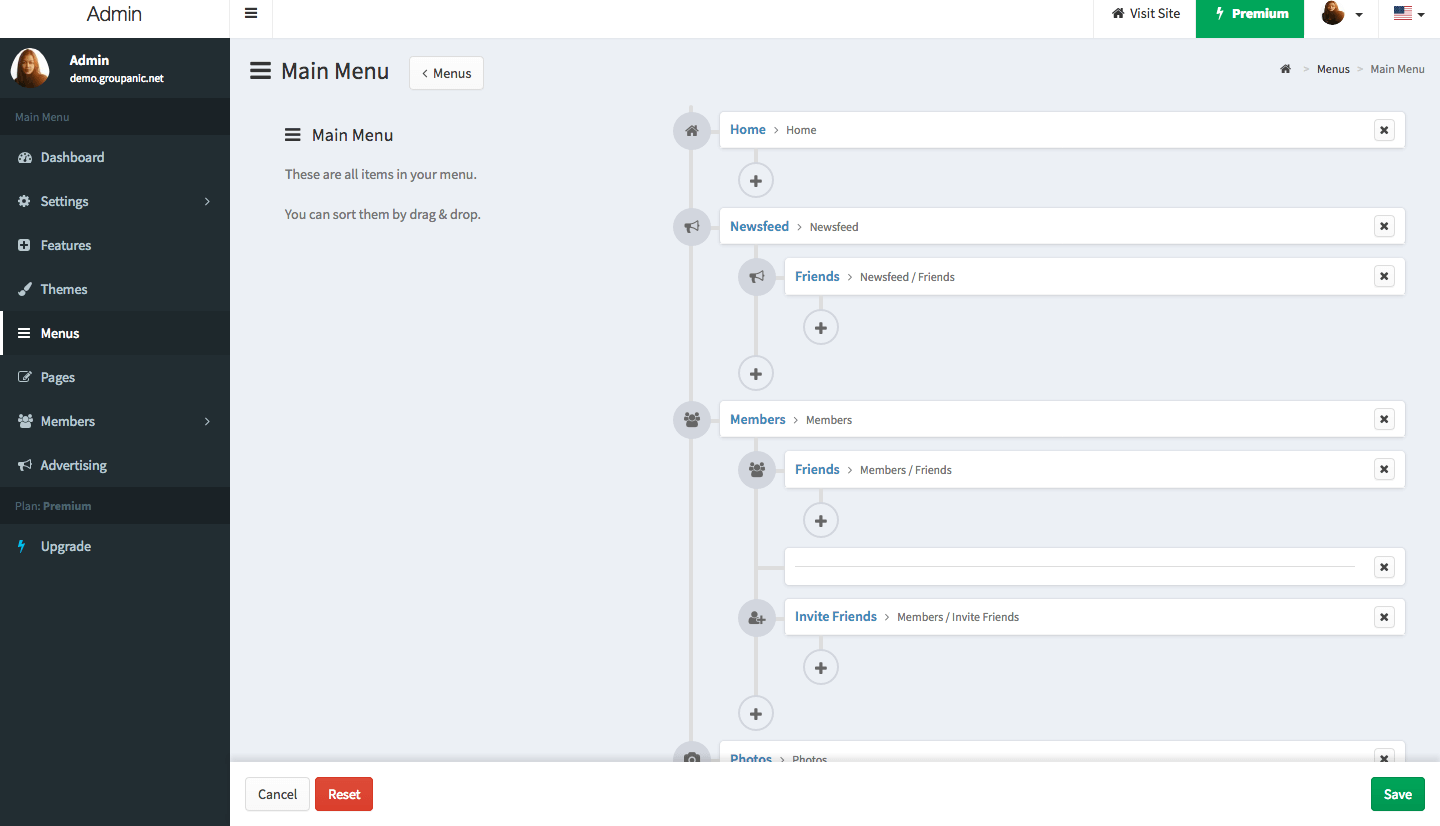 Menus
Custom Menu
Completely customize your main menu and footer menu by adding and editing as many items as you like. Easily sort your items by drag & drop.
Custom Links
Add menu items to own pages or to external websites.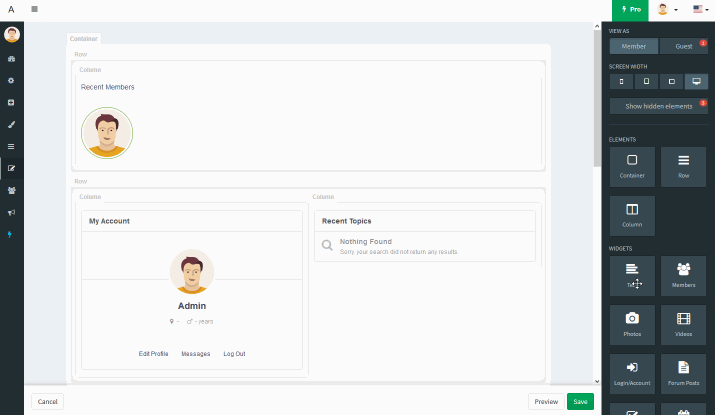 Pages
Content Management System
Create unlimited own pages with your admin team using our drag & drop page builder.
Edit System Pages
Easily add own content to the system pages of your social network.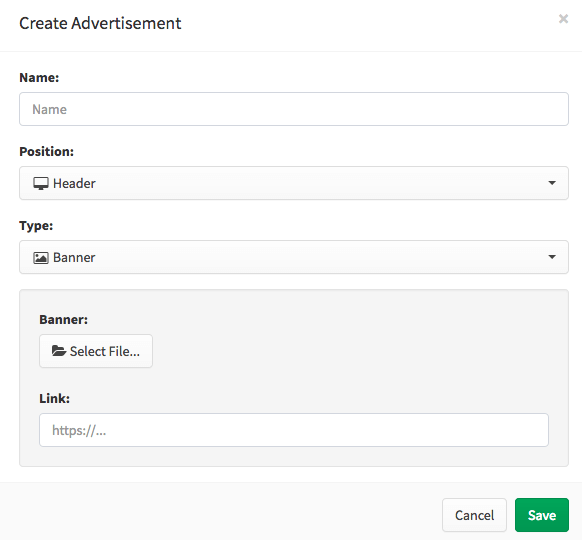 Monetization
Earn Money
Use our integrated ad manager to add banners or ad codes (for example Google Adsense) on fixed positions within your social network and earn money.
Banner Rotation
Our ad manager allows you to easily add as many banners as you like and have them displayed in an automatic rotation.